I always wanted to try my hands at making some cute food jewelry.So since I didn't have all the colors of clay I mixed them myself.I added acrylic paint to white clay for the brown,yellow,pink and cream colors.
Chocolate-strawberry cake with rose decoration:

Strawberry cream cake.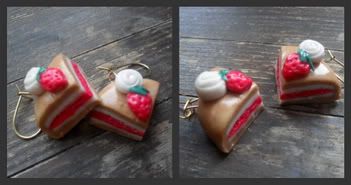 Rainbow heart cupcakes.
Chocolate cake.
Currant cake.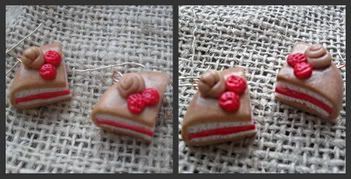 Strawberry cupcakes.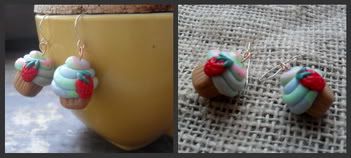 A pair of breakfast earrings: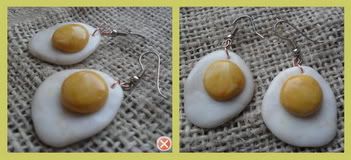 And a purple pair from some leftovers: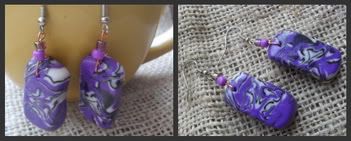 I'm going to put them in my store and see if they sell.