Here is my first burlap project with a tutorial.Easy and quick to make with many possibilities.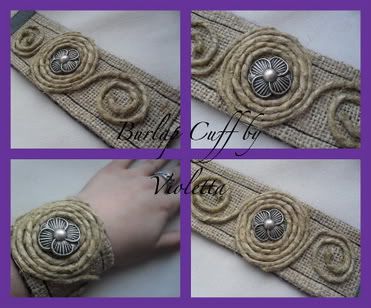 You will need:
-a piece of burlap
-color of choice felt
-manilla hemp
-button,charm or bead of choice
-pins and needles
-scissors and thread
-a sewing machine (optional)
Step1.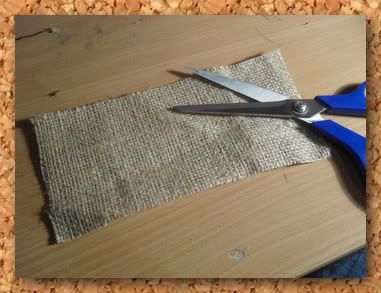 Measure around your wrist and cut the base of your cuff from the burlap.Don't forget to add an inch at each side.
Step2.
Pin back the sides.
Step3.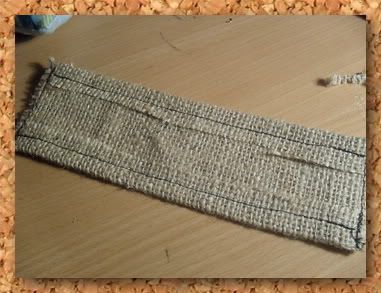 Sew around the outer edge.
Step4.
Trace the cuff on the felt.
Step5.
Cut out the back side of the cuff from the felt.I prepared velcro for closure,but you can use buttons or a zipper.
Step6.
Sew on the velcro,but don't sew the felt on the burlap yet.
Step7.
Sew the button on the middle of the cuff.
Step8.
Sew a longer piece of manilla hemp under the button.
Step9.
Start sewing the manilla on the burlap.You can see that I stiched through the manilla,so that the stiches are invisible.But if you think this is too complicated or you'r not patiente enough you can always glue the design on. :)
Step1O.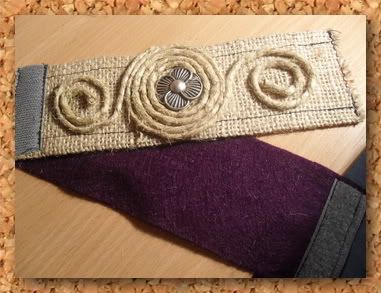 Sew the felt on the back of the cuff and try it on.
Done! :)
Hope you enjoyed! :)