Wooohooo! :)
For 13 years this camp is the top event of my summer!I was there for the first time very young with my friend,fell in love with wet felting and after 13 years we are teaching the kids in the same camp. :) I love it,it feels like going home.
We had a stressy situation this week,there where not enough kids for the camp,but after a few hours of message sending and a bunch of phone calls I managed to pull together enough kids.The advertisement was practically nothing,apart from a few newspaper writings.We learned from our mistakes,next year Im starting a month earlier with newspapers,radio advertising,fliers and schools.
Its a small camp in the back yard of a church,mostly there are 25-3O kids there,sleeping in tenths.
Its not just wet felting we teach,every day there are extra classes of crafting.This year there will be batik dying,polymer clay jewelry making,paper bead making,origami folding and many more.Oh I cant wait!
Here are some pictures from last years camp: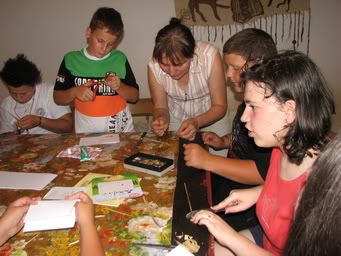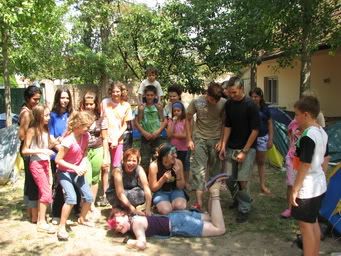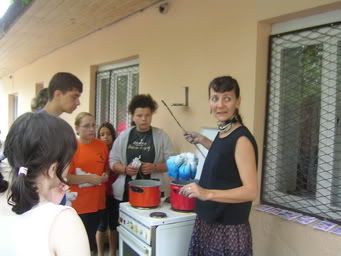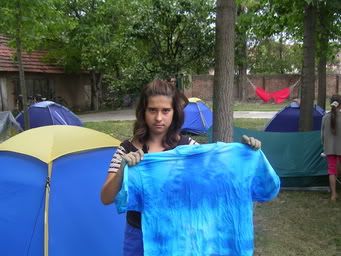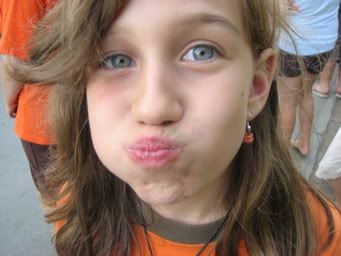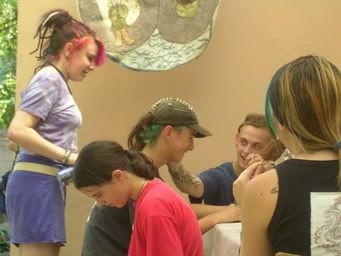 Oh and all week the kids are in groups and playing games,so on the end of the camp there is an exhibition of their work and after the dance and small show the kids put together for their parents the group who collected the most points gets a prize.
The kids love it!(so do I,but sshh...I can be such a kid when it comes to camps)
We receive a great news the other day,that a traveling theater will be in town,so we are going to take the kids to see the show. :)
Im leaving tomorrow so I need to pack my bags!
See you all in a week! :)
Violetta