A few years ago I tie dyed a scarf for myself,but I never wore it so the other day I decided to sew some pillows from it.The funny thing is,its an old cloth diaper.(my old cloth diaper) :)
It's purple with elephants so whats not to love?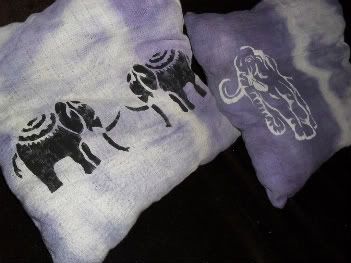 I used black and white acrylic paint for the stencils,wich I found
here
and
here
.
I took apart an old pillow for the stuffing.I love the fact that this project cost me nothing and is from all reused materials.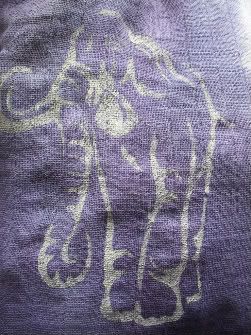 I have an awful,boring brown couch wicj takes up half of my room,so I'm going to cover it with lovely,colorful pillows to chear it up.
I didn't make a tutorial,because it's as easy as it can get.
1.cut the cloth diaper in half
2.stencil the design on each half
3.fold it in half
4.sew it up
5.stuff it