This is my project for our first
LXC
craft challenge.The theme was Warm Up so this was perfect. :)
To make the cowl I followed
Miamoonlove's Scarf Wrap Tutorial
.
I started with a vintage dress and a mens scarf and turned it in to this: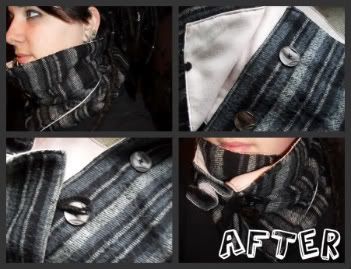 I really love the grey and black color of the scarf but it was too manly to just wear it as it was.Plus I love cowls and I loved Miamoonloves tutorial. :)
And here's a picture of my beautiful Lilly.