I started on a new crochet project a few days ago and I almost forgot how much I enjoy crocheting. :) It will be my new bag for the summer once it's finished.
I plan to make a cloud shaped button from clay for it too.
Also,I got a bunch of earring hooks and brooches yesterday from
Ul-chick Nakit
.
Aaaand a big range of lovely colors of polymer clay to play with.I don't think I ever had so many colors of clay at once.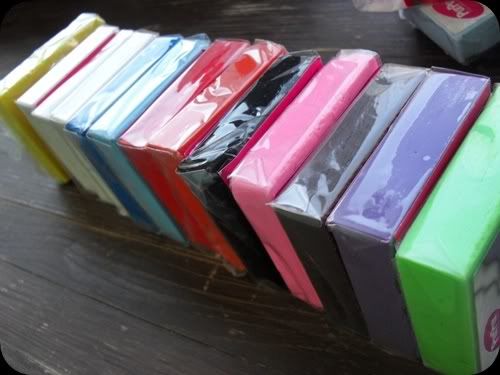 And here are some pictures of the new rings.All of them have
ring bases
that I made myself.
Oh,and you should go check out my friend Mark's shiny new blog
HERE
. You can submit your tutorial and if you follow you can even win an awesome T-shirt every month. Not to mention the interesting themes and wonderfull woodburning he makes. So...GO! :)
Hope everyone has a great weekend!