I finished the bag (purse?) yesterday and it only took me two days! :) I really like the way it turned out and I still think it's a bit too small. But that is only because I like and own big,confy bags so I'm used to having plenty of space in them for all the rubbish I carry around. :)
It is big enough for my wallet,cell phone and cigarettes. And I added a little cloud button that I made from polymer clay.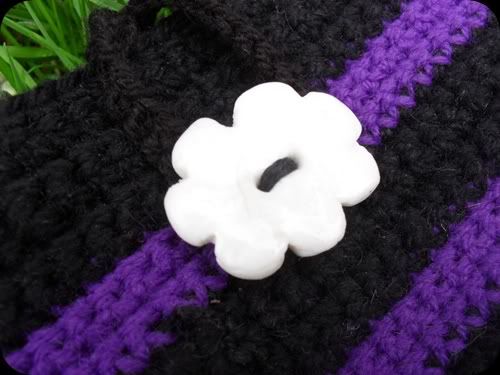 And this is my first ever crochet bag that has lining sewn in. From my fave fabric! :) I'm saving this fabric for a pair of wrap pants,wich I will hopefully make until summer.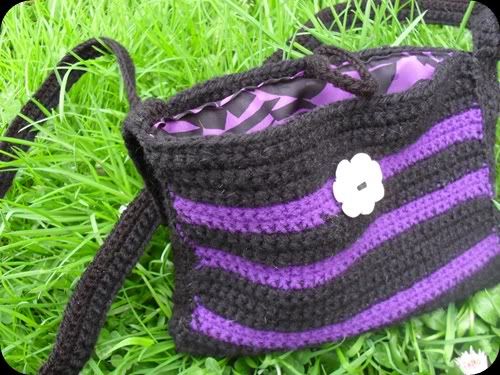 Love the colors on this picture. :)