It's my time to post an Easter related tutorial,so here it goes...
This was always a tradition in our family, my dear bako (Serbian granny) made them every year for the hole family to take home.More then ten years ago my bako passed away and me and my dad took over the tradition.
I made this tutorial with him last year so you could try it out too.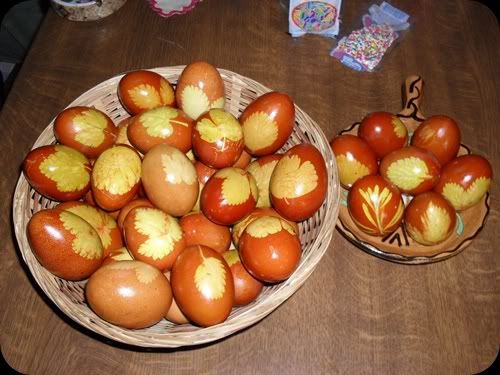 Things you will need:
-a pair of scissors
-nylon pantie hose
-pretty leaves- gather different shapes and sizes of leaves from around the house and garden
-eggs :)
- strong thread or embroidery floss
-plenty of onion skins (or what ever other vegetable or plant you are using)
What you can use for different colors:
onion skin-brown
carrot-orange
beet-purple
spinach-green
Step1.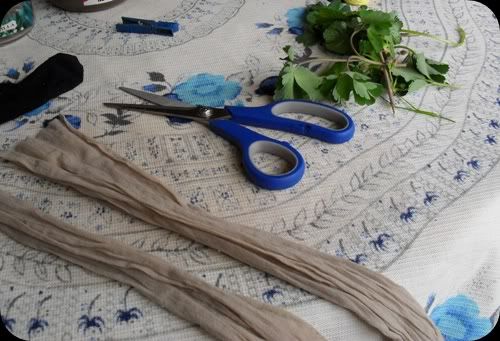 Gather all the things you will need.
Step2.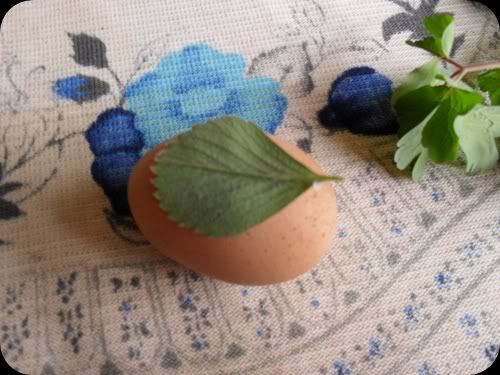 Put a leaf on top of the egg.
Step3.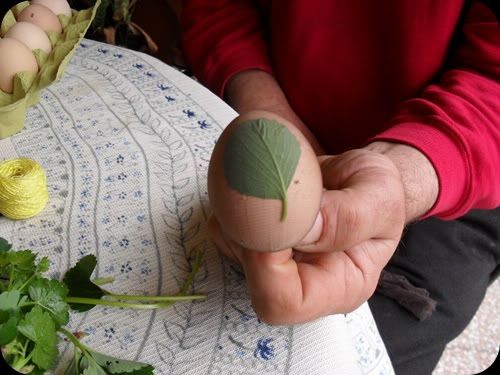 Cut a square from the nylons and put it on the egg.Wrap it around the egg and tie it with a piece of floss.Be sure to make it firm and tight so the dye wont go under the leaf.
Step4.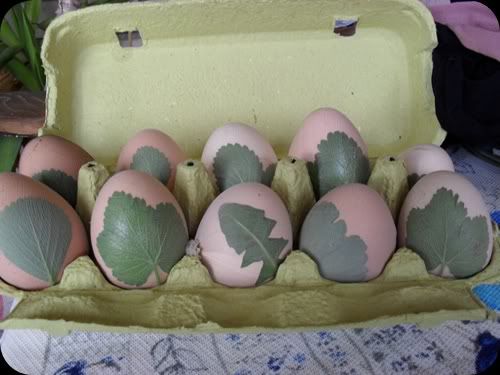 Do the same with all the eggs.
Step5.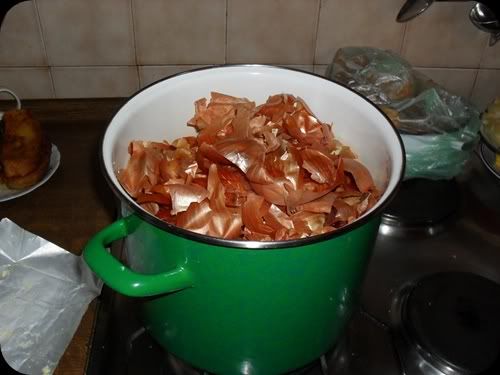 Put the onion skins in a big pot. Don't worry,you don't need as much onion skin,we colored more then 4O eggs with this amounth.
Step6.
Put the eggs on top of the onion skin and fill the pot with water.
Step7.
Cook the eggs this way for 9-15 minutes.
Step8.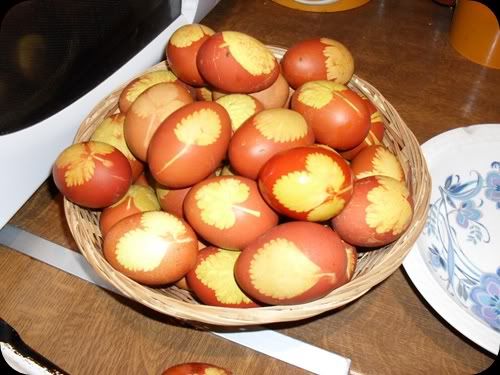 Cut the nylons off and peel the leaves from the eggs.Be sure to do this when they are still hot,because after the eggs cool down the leaves will stick to them.
Step9.
To make the eggs nice and shiny, put some oil on a paper towel and rub the eggs with it.
All done. :)
Happy Easter everyone!