I wanted to share some awesome tutorials I found and plan to try out soon.
First of all here are the awesome tutorials made by Sandra Z. over at
So Chick!handmade jewelry
.
The Black Valentine Tutorial
where you can learn how to combine lace with polymer clay and create a lovely heart shaped pendant.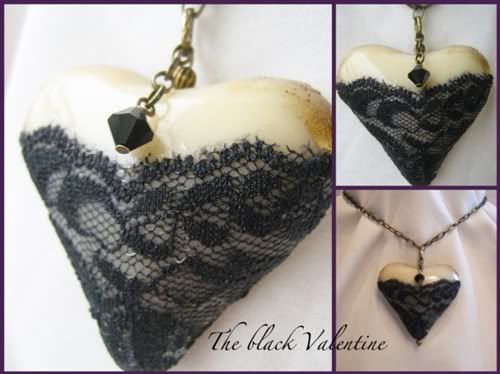 She also shows us how to make a beautiful lace cane,
tutorial here
.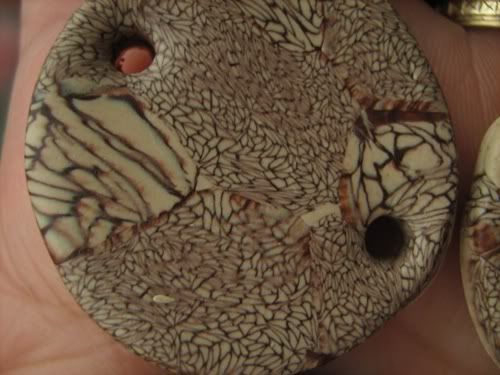 And check out
this awesome tutorial
on how to use up all those scraps of clay.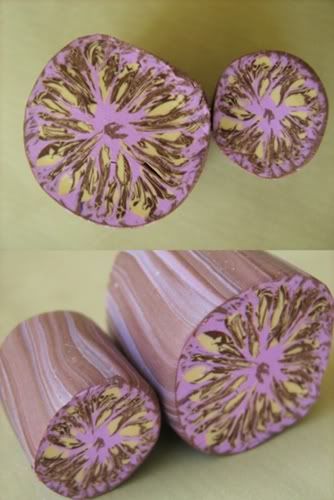 Check out her
blog
for even more awesome tutorials.
Here are two great tutorials I found on
Parole de Pate
.
Leaf cane tutorial
and
this swirly cane tutorial
And last but not least,check out
this lovely tutorial
over at
Dokona domaćica's blog
.She shows us how to make beautiful turquoise beads using acrylic paint and polymer clay.I can't wait to try this out! Look at all the amazing jewelry she made: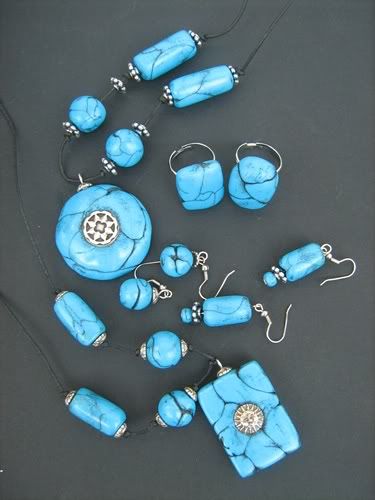 So...be sure to check out all the blogs and tutorials.I'll be posting some pictures of the results myself. :)