I saw these really cute stuffed Christmas Trees at the fair,but they where too expensive so I looked around for a pattern.I found this great tutorial at
The Pursuit Of Happiness
and started making them right away.I used a rounder pattern and my dad made little "legs" from wood for them so they stand straight.They are easier then I taught and really quick to make.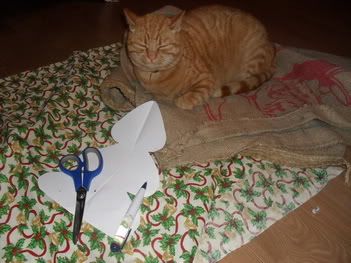 Even more quicker with a little help. :)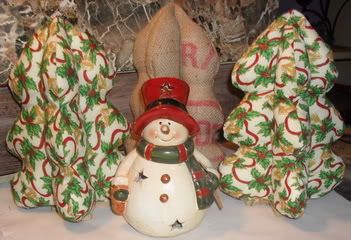 I made one for my mother,one for my mother in law and two for us.
Also yesterday we baked some awesome gingerbread cookies with Joci.I love the smell of cookies! :)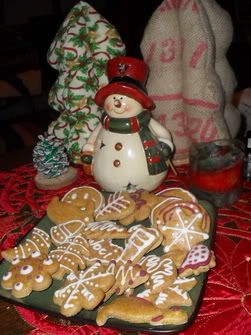 Hope everyone is having a great Christmas! :)