Home from the fair with a ton of pictures. :)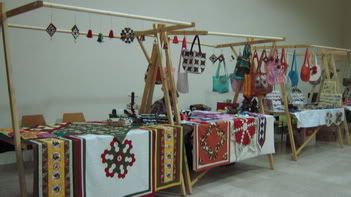 Gingerbread cookie stand.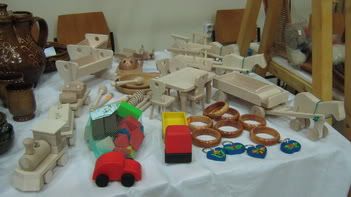 Wooden toys stand.
Wet felted jewelery,hats and foot wear.
Pottery stand.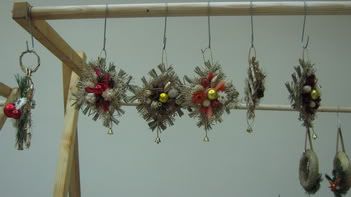 Christmas decorations,wreaths and candles.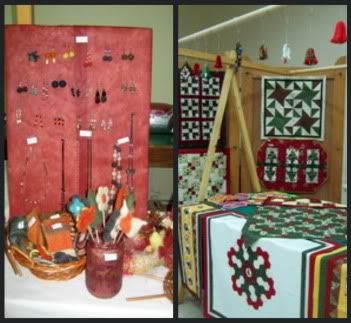 And our over stuffed,colorful jewelery stand.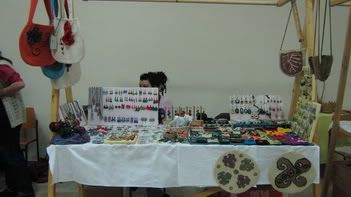 There was also a part of the fair displaying all the traditional Hungarian items and crafts to save them from falling in to oblivion.
These spined branches used to be the Christmas trees of the poor and they where decorated with pop corn and monkey-bread.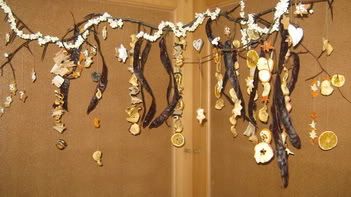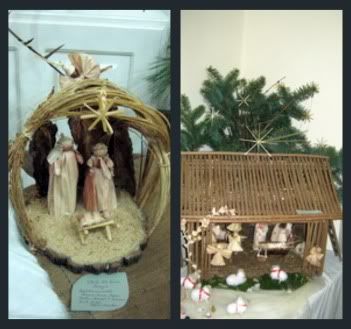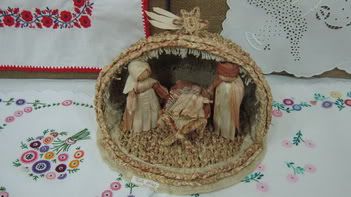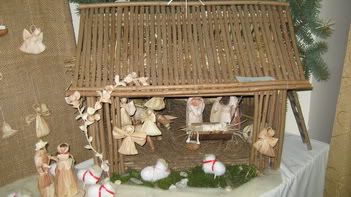 These betlehems are made from cornhusk.I'm not religious,but I taught they where really pretty.
Baskets made from cornhusk.
Post cards made from straw.(a really annoing and long process to make one)
And this amazing train and tree made from gingerbread cookies made by a mother and daughter.
Hope you enjoyed the pictures.Now back to my stuffed Christmas Trees.