So here is my how to on my
Choco Cornflakes Bites
!Its a yummy treat that the whole family will love!
You can make it with your kids,they will love it.But I warn you,it can make a big mess in the kitchen! :)
The amount will be enough for 25 pieces,but you can easily change and variate it.
1.Melt two bars of milk chocolate with a coffee spoon of oil on steam.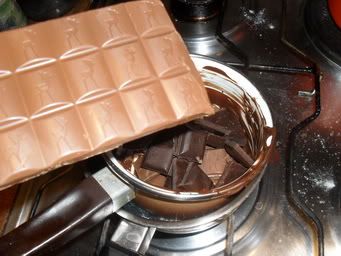 2.Prepare your cornflakes.You will see the amount you need,I used half of that box for it.You can add walnuts,chess nuts,seeds in this step,but its yummy without them too.
3.Mix the cornflakes with the melted chocolate.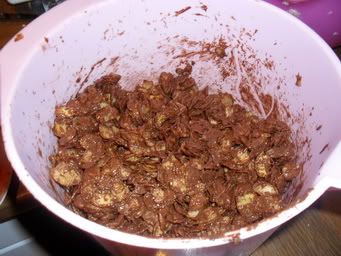 4.Get out your muffin or cupcake papers.
If you dont have any at home,just put them on baking paper.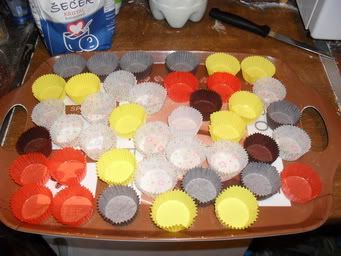 5.With help of a spoon fill up the paper cups.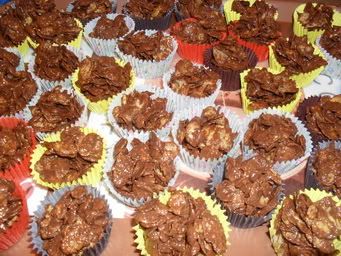 6.Put in fridge for 3O minutes and enjoy!
:)
Hope you like it!
Violetta