Yesterday's project was this belt made out of some scrap fabric.It's great for using up the pieces that are too small for any other project.
I used some scraps of light jeans,vintage fabric (with the tiny flowers),burlap and an old T-shirt.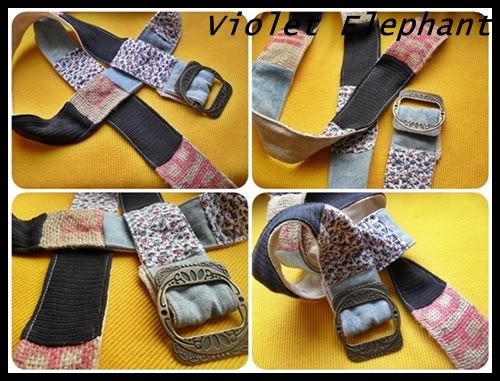 I guess we could call it a patchwork belt (at least I like to think of it as my first patchwork project,so...pretty please) :)
The buckle was from my leather coat.I never wore it with the belt on.
Oh,if you would like to make one yourself,I saw this great
tutorial at Not Quite Vintage.
Also,I would like to show you my baby Móric,in his full size!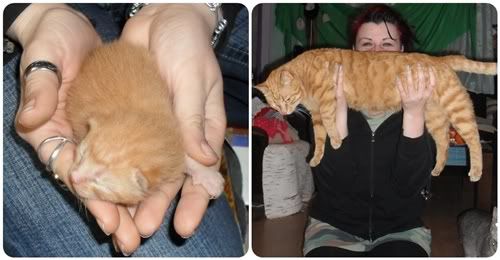 The first picture is from when he was only a few days old,and the second one was taken two days ago.I still can't belive he got so huge! :)
And don't forget this is an 8 months old cat.haha