This lizard was made for my friends birthday.It was pretty simple to make,so I thought I would share the pattern I made.
The lizard is double sided,because I couldn't decide on wich side to put his face. :)
Here is the pattern and some instructions.
After tracing the pattern on your fabric of choice pin,sew,stuff.
haha,now that was pretty easy huh? :)
I used a round piece of white felt and two tiny,black buttons for the eyes.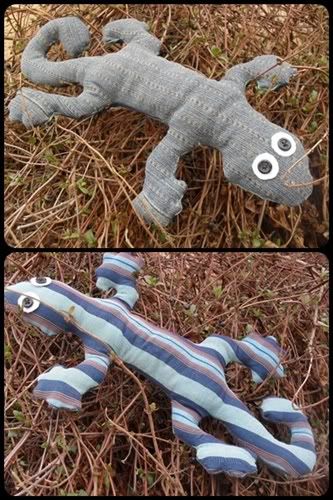 If you have any questions,feel free to ask. :)