I needed some kind of box for all the thread that was laying around my sewing machine.And I took pictures to show you how I made it! :)
It's really easy, takes only a few minutes to make one, and looks much better then the plastic container I used before.Oh, and it's from recycled jeans.
You will need:
-a piece of a pair of old jeans
-fabric of choice
-scissors
-measuring tape
-pins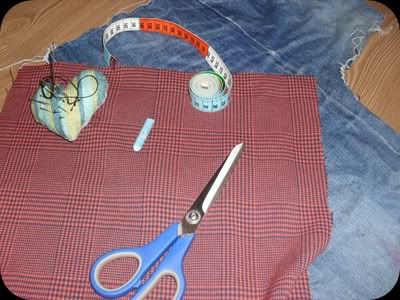 Step1
Cut out your box from both materials.(mine measured 24 x 19 cm)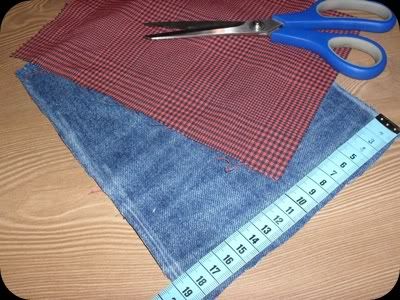 Step2
Pin and sew wrond sides together.Don't forget to leave open space for turning it inside out.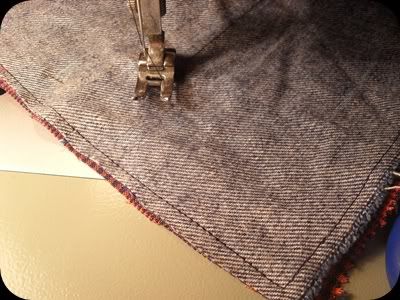 Step3
Turn it inside out and iron it flat.
Step4
Sew down the sides.
Step5
Fold one corner on the other like pictured.Pin the two corners together.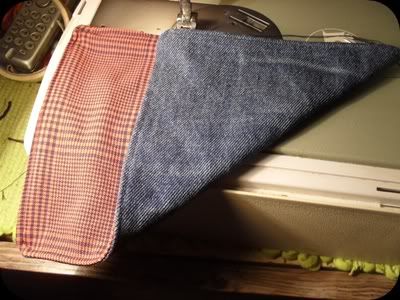 It should look like this when you unfold it.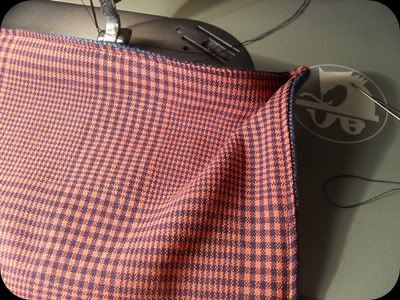 Step6
Measure and mark 5 cm on the side of the corner.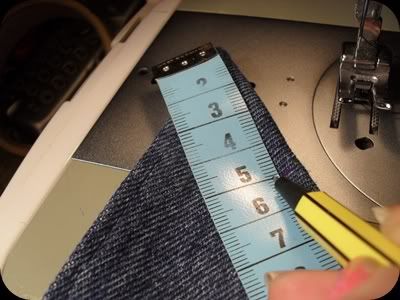 Step7
Sew it down.
Step8
Now sew a straight line from the side of your box to the end of the line wich you sewed in the previous step.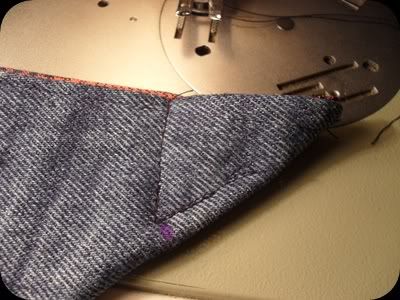 (sorry if the instructions aren't really clear,but hey,at least the pictures are! :)
Step9
This is how your corner should look like when your done.
Do each corner the same and your box is finished! :)
If you have any questions I'm more then happy to answer them!
Hope you enjoyed!Have a lovely Valentines-day everyone!