Small,elegant clutches are not my thing,so I made up this pattern for when I need a small bag. But I'm sure that if you use a different fabric and maybe add some bling to it this pattern could look elegant too. Or you could just mae one and use it for a make up bag or something.
The original idea was a burlap clutch. I used the part of the coffe sack where the green paint was printed.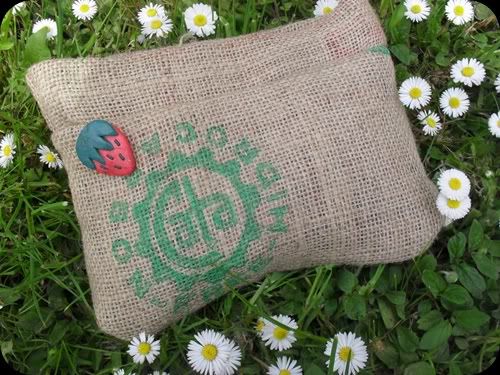 I added a strawberry pin made from polymer clay that I got from my friend.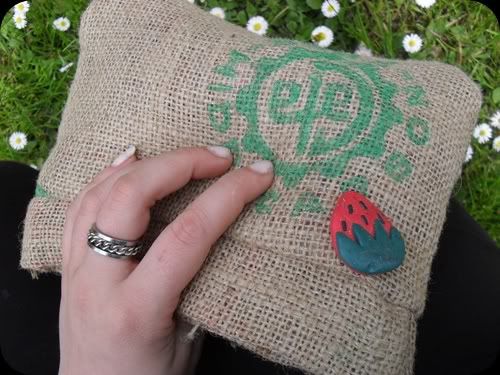 I really liked the way the first one turned out,so I made one from light jeans and added some purple elephant ribbon I got from Melissa.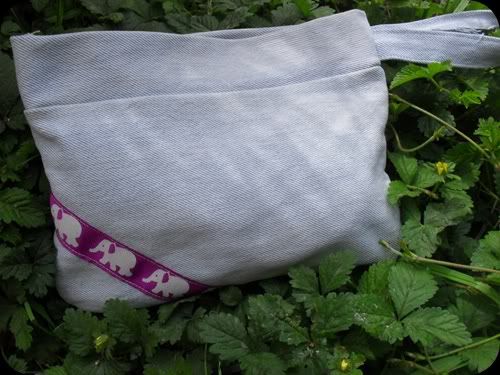 I made a handle for this one from a thin stripe of fabric so I could carry it around more easily. (plus it is way more easier to hit someone with a bag that has a handle) :)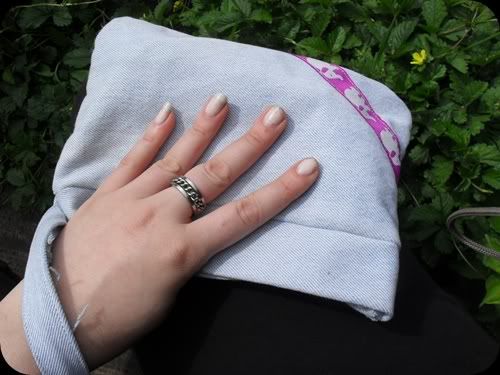 Before I forget,here is the simple pattern for the clutch.
Cut two pieces from each,plus the lining but you know how this goes. :) If not,just ask me in the comments and I will wright up a more detailed tutorial for it.
Now here is something really cute I wanted to share! a huge pile of baby spiders! eeeek!
I was heading out for the store today and spotted this yellow ball next to our mail box. I was so amazed how tiny they are. Beautiful.
Have fun with the pattern! Off I go to enjoy my yummy tomato and mushroom spaghetti I just cooked up for dinner.