I'v been spending so much time on other peoples blogs that I forgot I had one myself...
Plus I started working so that's not helping either.
However I have plenty of new stuff to show! First of all,I remembered I started an embroidery before Valentines Day (!) and completly forgot about the poor thing. I found it in a paper bag waiting to get finished and sewn in to a pillow case.
Also, my mother found me the cutest toy elephant ever! She was out on the fields working and saw him in a pile of dirt. After I gave the sad fellow a bath he joined the rest of the guys on my shelf and I can see he is very happy to be home. :)
I always believed elephants find me.
Now on to the clay stuff,I made this pendant for Anna as an Easter present.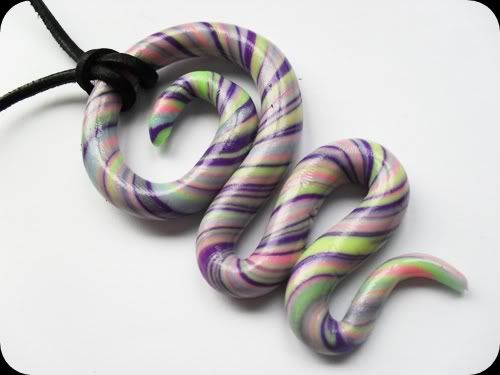 Lately,as people started noticing my jewelry, I got some odd orders. A pair of doberman earrings wich I didn't make yet and a bracelet with a jumping frog pendant.
The girl who ordered it loved the end result so that makes me even more happy and proud. :)
I figured out a new way to make bracelets with hammered wire and polymer clay beads.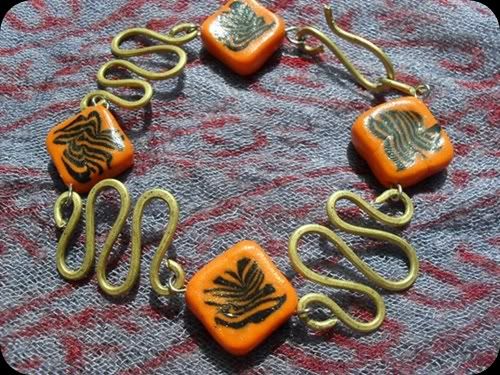 I made only two to see how they sell first.
Also,here is a new method I came up with to make interesting beads and pendants.
I'm planning to make a tutorial on it later on. It's made with vintage buttons,polymer clay and acrylic paint. I'm going to make new pieces for an upcomming craft fair,so check back for the tutorial. :)
Phew...I need to blog more frequently,things add up this way.