I plan to attend more craft fairs this summer,so I needed to update my displays. There are a lot of tutorials out there for boards,picture frame displays and jewelry trees,but I wanted something that makes the necklaces stand out.
So I found
this tutorial
that is perfect for what I wanted. They have a pattern for it too. Here is my version: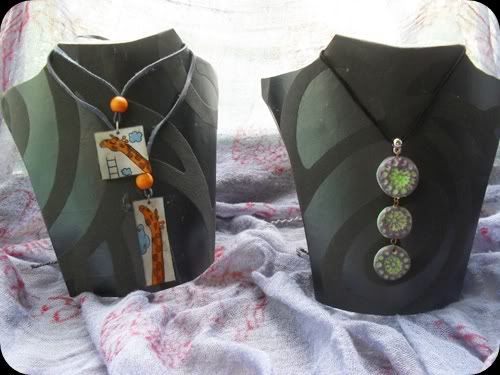 Instead of using fabric I covered the cardboard displays with leftover wallpaper.
Since my bracelet and ring displays are black they will match nicely together.
Front wiew:
And here is how it looks from the back: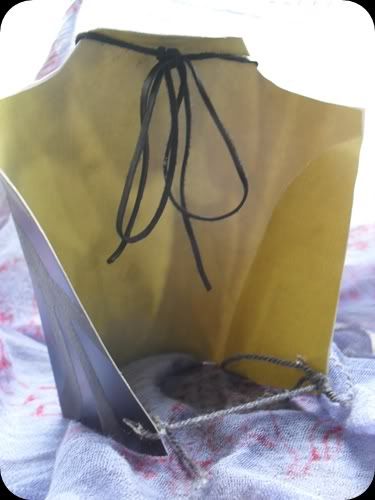 It was pretty easy and quick to make, I was done with 2 displays in 2O minutes.
Now I just need to cover my earring board with some black fabric and dye some white tablecloths black or purple and I am ready.