The other day I broke one of my favorite large hoop earrings and just because I hate throwing stuff out I figured a way to turn them in to a pair of new and even better earrings.
And I took pictures so I can show you! :)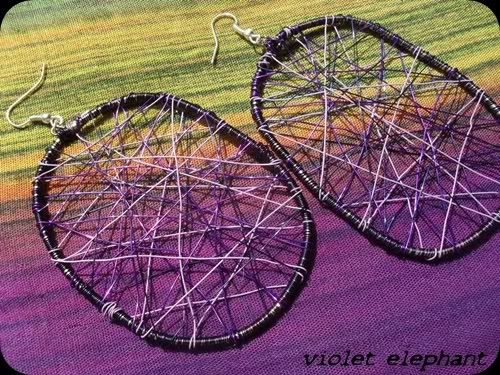 Things you will need:
-a pair of hoop earring or two wire bangles (if you don't have these at hand,you can always use some thick wire)
-wire cutters
-thin wire in colors of choice
-earring hooks
Let's get started!
Step1
Bend the earrings (or wire) to the shape you want. I used a parfume bottle to get the shape.You can leave it the way it is too. :)
Step2
Get your thin jewelry wire and wrap the earrings with it. You don't want to leave this step out,this will keep the thin wire from slipping around on your earrings.
Step3
Make a loop for the earring hooks.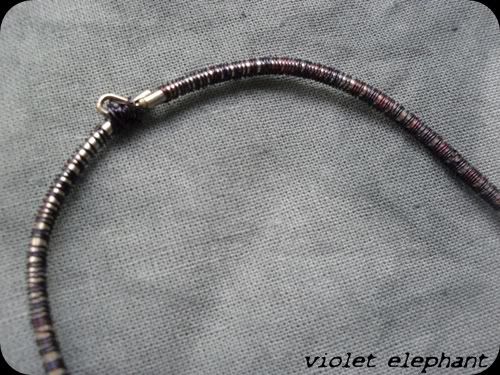 Step4
Start wrapping the colored wire on the earrings.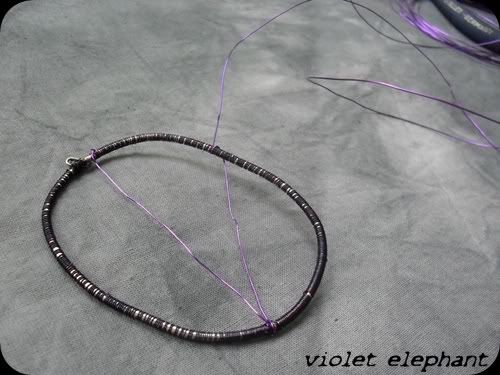 Step5
When you are done with one color,be sure to wrap the wire many times to secure it.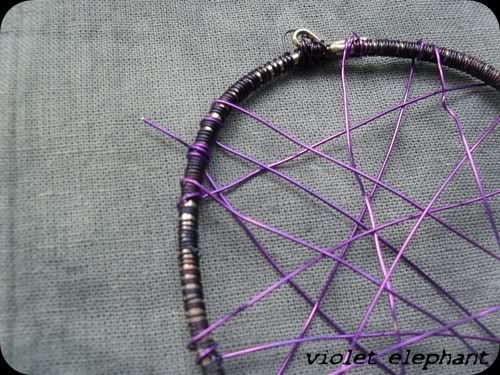 Step6
Add colors as you go. I used light purple,purple and dark blue wire.
Step7
Add the earring hooks to the loop you made on the beggining and you are done! :)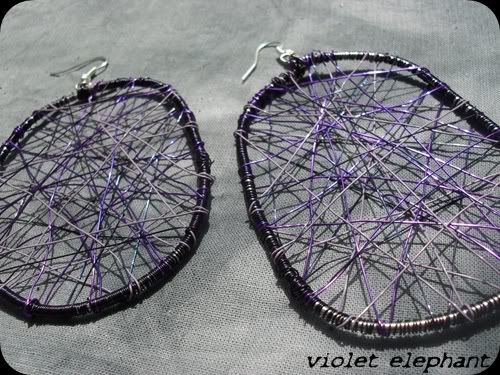 You made something awesome from something plain and boring.Enjoy!