A few years ago my friend gave me these jeans so we could sew some bags from it.Yesterday I found it under a pile of fabric and made this fo her.Its an early Christmas present.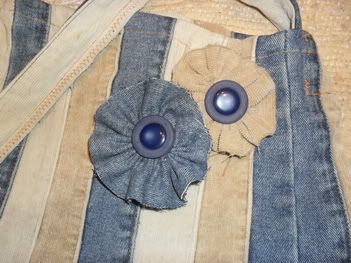 The pattern is my own and I made the fabric flowers following
this
tutorial.
This is whats left of the pants.:)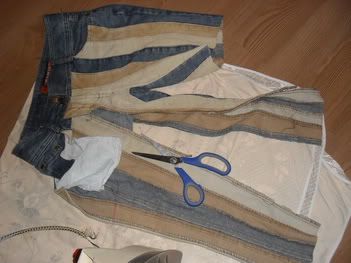 Also I was saving these plastic beads and rolling dice for a while and now I had some time on my hands to put a jewelery set together.
Back to making stuff for the fair.Its going to be a bit crazy over here,since I found out that the fair is starting December 1Oth so I need to finish everything by then.